Open Tuesday-Friday 3pm-10pm

Saturday 11am - 10pm
The Alley in Oakland
NEW!! The Alley in Oakland is the first big project to come to town in a while. It is definitely the first business in the area focused on serving families and children in some time.
The old Par Matt Bowling center was built in the early 70's and was showing its age. The old wood lanes and pinsetters, which had been transferred to the center from another location where they were already in use, were even older than the rest of the building. Many of the fixtures were worn and weary, the air conditioning units inoperable, the bathrooms needed to be completely updated. Structural changes were needed to bring the building up to code, which added a significant investment to this modernization job.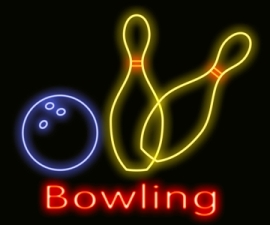 Unique Programs at The Alley in Oakland
Edutainment..Learning AND Fun!

The new owners, the Rains and Blackden family had a unique skill set to be able to handle such a large undertaking. The family had the desire to invest in Garrett Count in a way that positively supported community. Tiffany and Gary Blackden have lived in Garrett County for three years, and they had experience with starting and growing small businesses, including businesses that focused on creating a network of community support and growing small local businesses. They have taught both adults and children in public schools, universities, vocational schools, Chambers of Commerce, continuing education classes and more. They have both shared business building skills and internet marketing, as well as anatomy and physiology over the last 20 years. Bringing that knowledge and experience to the community, they plan to offer classes in the party room space they have in the center, which also serves as a location for ping pong, business networking, group class space and possibly the Winter Farmer's Market this winter.
The Alley in Oakland is nestled in a residential area, just down the street from Southern High School. 15-20 minutes from McHenry, it's a quick, easy drive for people who are visiting the lake to head out for some fun with the family.
Want to hold a party at Deep Creek Lake? The Alley can take care of all the details, from specially planned fun party options for everyone, supervision and extra activities for the kiddos, to food for everyone!
Be sure to follow us on social media, to find out what's new, and sign up on the right to get our newsletter specials and promotions right to your inbox!
Go To The Alley in Oakland Home Page